I'm Baaaack!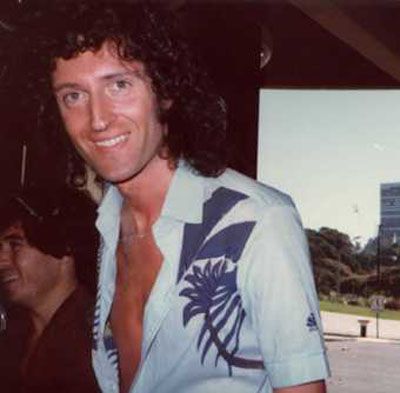 And I made it out of Christmas with lotsa LOOT!!!! OOOOOOHHHHHH!!!!!! Haha. Yesterday, I spent the entire day, virtually, writing, listening to the new Queen CD I just got
(Innuendo;
it's my favorite), and watching
Queen Greatest Video Hits
. (If you like Queen videos AT ALL, you really need to get
Queen Greatest Video Hits.
Volume One is very good, but if you can only get one, get Volume Two. It has really good special features, and the videos are simply better.) Anyways, as I sat in the back room, watching my NEW DVDs on the NEW flatscreen TV with my NEW DVD player *gloatgloat*, I realized that it's been an entire year since I fell in love with Queen.
I can't believe it. A year. I feel old.
It all started Christmas of 2005, when I got
Queen; Greatest Hits
from a friend, and I LOVED it. The next bit "anniversary" for Queen I guess will be sometime around mid-March, which was when I saw
Queen; Live At Wembley Stadium
for the first time, and automatically became obsessed. Funny thing about that: I had a crush on Brian May before I liked Freddie Mercury. About five minutes after that, I started liking Freddie, and the rest is history! XD And as of now, I'm trying to cyber-wed Freddie, but I guess that first I should cyber-divorce Orlando Bloom...haha.
And I owe a lot to Queen. Besides opening me up to GOOD music, and not the run-of-the-mill crap that most kids my age listen to, they got me writing again. Before them, I had tried to write a novel, but I had no inspiration; within 70 pages, I was conspiring to kill all of the main characters. But when I started listening to Queen, I
did
have inspiration, and I'm now writing a novel, which contains my heart and soul, that is well over 150 pages. I've never felt this connected to fictional characters, people that only live so long as I scribble down their lives in my tattered notebook...
So, as corny as it is, I guess I have to say something to Brian, Roger, John, and of course, Freddie: Thank you. Thank you for teaching me to love writing like I've never loved it before.