Day 5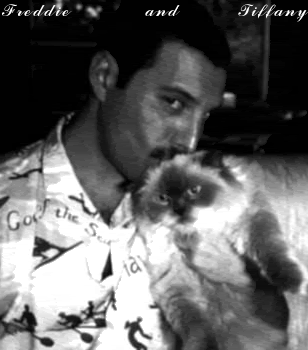 I'm really starting to feel the anniversary of Freddie's death coming...I'm not sad, really, just...melancholy.
It's kind of strange; I miss him, and I've never even met him. I've known for years, before I even liked Queen, that he died before I was born, so why does it bother me so much now? I just want the chance to hang out with him, you know? Talk with him. Be with him. That's all.
I need to stop writing before everybody thinks I've turned emo...I've felt like this the past few days. I thought it would go away, but it hasn't...
Well, here's the tribute video for the day. I hope you enjoy it.
Just in case you're wondering what the song is, it's
In the Lap of the Gods, Revisited
off of
Sheer Heart Attack
. It's one of my favourite songs off of that album; Freddie's voice is more wonderful than usual in it.
...
Justen, shut up. : P
I love you all! And, Freddie? Keep on rocking out up in heaven. And I still love you, too.