Day 2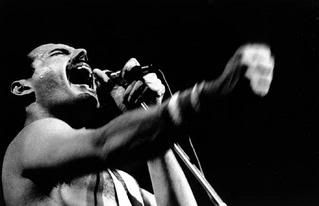 Short entry, I know, but here's a great site that I'm donating $70 I've saved up to. (You remember the AIDS change jar...?)
http://mercuryphoenixtrust.com/
You really should donate...even if it's just a few dollars...
Every little bit is helping to save peoples' lives.
I'm sure that Freddie would be proud of an organization like this created in his name.
Love ya, Freddie. Wish you could have stuck around a bit longer...
And here's another awesome tribute to you that I found...I think it's even better than the first!