We have birthdays, preciousss!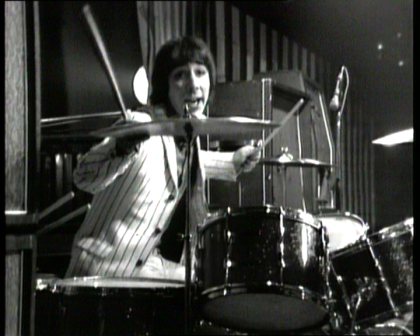 ...Yeah...I'm a Lord of the Rings enthusiast...Smeagol is my homie.
Anywho, there are three birthdays coming up:
John Deacon (whose birthday is today), the bassist of Queen, is turning 56. HAPPY BIRTHDAY!!!! (Yes, I'm still counting exclamation points.)
Robert Plant, former lead vocalist of Led Zeppelin (and much more than that, he'd probably point out) is turning 59 tomorrow, August 20th. HAPPY BIRTHDAY!!!!
And, finally, on the 23rd (I know it's a few days away, but I'd rather be early than late in my well-wishing), Keith Moon (The Who's drummer), if he was still alive, would be turning either 60 or 61. I'm really ashamed that I don't know which, but I keep finding conflicting sources. Most things I've read have said that he was either born in 1946 or 1947. If you know for sure which he was born in, please tell me. I feel like an inadequate rock n' roll historian, especially since Moonie is one of my favorite people, um, EVER. Anyways, I'll just go ahead and wish him a HAPPY BIRTHDAY!!!! *Note: I just did a bit of reading, and it turns out, he was most likely born in 1946 because he continually told people that he was a year younger than he actually was. So, until I'm proven wrong, we'll call it 1946.
What else...Oh, Bob Dylan tickets went on sale yesterday where I live, and there's going to be a concert on the 22nd of September. I am in the process of grovelling and promising a lifetime of slavery to my mother to convince her into letting me go.
I got two Led Zeppelin CDs. YAY. I ISH HAPPY. I adore Led Zeppelin, but I haven't had any of there stuff. Mainly because I don't buy most of my CDs (results from being broke), but my mom does. And she HATES Led Zeppelin. They're one of the few musical things we disagree on. She thinks they're overrated. I think they're legendary. I think Robert Plant is the shmex. She thinks he's ugly. (She also thinks Roger Daltrey's ugly. She's blind.) I think Jimmy Page is a guitar god. He creeps her out. So...yeah. But last night my uncle gave me two CDs of his, Led Zeppelin and Led Zeppelin II, because he said he'd had them a long time and was sick of them. He likes them, he's just a little burned out. So I am now have some Zep. YAAAAAAAAAAAY.
I LOVE YOU, UNCLE NICK!!!!!!!
Oh, one more thing: if you have a birthday that you'd like me to manage, whether it's someone you know, yourself, or a celebrity, let me know. I'll be more than happy to post it. :)
I guess that's it for now. Love you! <3
And just for kicks, here's a picture of Robert Plant AND Keith Moon. If you can get a recording of this concert, DO. It's really cool.