Something that's been getting on my nerves for, well, a REALLY long time...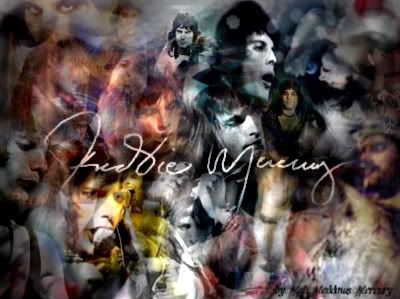 And yes, I'm taking the liberty of using this blog that started out as a classic rock blog as a diary again. Well, at least it makes me feel better. :P
We live in a world where people are in love with the idea of being in love. So many people make it their sole aim to find that "special someone," as if that was all that mattered in life. And it can be the most important thing there is, if you're actually in love. But about 95% of the people I see around me in relationships aren't actually in love. They're with that other person because they wish that they were in love. So they go through the motions: they hold hands, they kiss, they go on dates, they even tell each other that they love one another.
But I'm finding that the only reason they do this is because they want to fool everybody else into thinking that they are in love, that they are the best couple ever. Because if they fool everyone else into thinking that, then maybe, eventually, it will come true.
Because, to them, being in love is all that matters.
I would do anything for Danny. He is my world. But I don't feel like I have to prove anything about us to the world. I don't yammer incessantly about him to my friends just to keep up with the conversation: any time I do bring him up is just because he makes me happy, not because I'm trying to prove anything. So many people, girls especially (but perhaps I notice this more because I am a girl) are so concerned with having a boyfriend and keeping a boyfriend that they lose track of what else is important in life. Once you lose track of other things besides love, you lose all hope of ever truly falling in love.
Do you know what a claddagh is? Just in case you don't, I'll explain: it's an Irish ring that you wear on your right ring finger, with the heart pointing outwards if you're looking for love. It faces inwards when you're not, usually because you've found it. Well, before I even got involved with Danny--quite a while before, when we were still just really good friends--I turned my claddagh inward, saying, "Okay, I'm done." Not because I had found someone, but because I didn't feel like I should be looking. I had a life. I was into writing and school and other things. While I looked forward to finding that "special someone," it wasn't my sole concern, or even my main concern. It was around that time that I started saying that I never wanted to get married and that I wanted to be the old crazy cat lady.
But then, the cards fell a certain way, and I fell in love.
Me.
Of all people.
I had never had a real boyfriend. I wasn't looking for one.
And then I had one.
And I'd never been happier.
That was about a year ago. And even now I feel that it was because I wasn't looking that I found Danny. If I had been searching, I probably would have ended up dating a bunch of chumps at my school--very likely everyone that asked me out--in hopes of finding a suitable someone.
(I'm just a wee bit nuts over ya, Danny, m'dear. :P )
But my point. People shouldn't spend their days thinking of being in love all the time. Some? Sure. Why not? But not all the time. Because when you sit there thinking about it all the time, you just might pass by the person that would be your someone.
Man, that was corny.
And please, don't talk about your boyfriends/girlfriends all the time. It feels like you're trying to prove something. And also, don't tell someone that you love them if you don't. That's just rude.
I think I'm done. XD
...
IT'S CALLED FALLING BECAUSE IT'S AN ACCIDENT! IT'S NOT SOMETHING YOU CAN CAUSE ON PURPOSE!
...
NOW I'm done. ;)